When it comes to the resources available that are capable of helping you increase your congregation size, a direct mail API is right at the top of the list. That's because a direct mail API helps take the heavy lifting out of your mailing campaigns. That's right – say goodbye to stamping and addressing your mailers by hand and taking them to the post office for delivery. A direct mail API is easy to begin using, too. More details about how churches and religious institutions can benefit from using a direct mail API include:
You Can Use a Direct Mail API to Keep Members Up-to-Date
Churches and religious institutions like yours typically maintain a calendar filled with important events. It goes without saying that keeping track of everything you have on the horizon. So why not help your members keep track of everything coming up by mailing postcards containing the dates and times of your upcoming events? Sending direct mail containing the dates and times of your events allows recipients to post your mailer in an area where they can easily see it.
This allows recipients to easily remember when there are events happening at your church, or religious institution. Making it easier for recipients to remember when your events are taking place is essential for increasing attendance. Considering how busy recipients are, you need to do everything in your power to keep your events at the top of their minds.
A Direct Mail API Can Be Used to Invite Members You Haven't Seen in a While to Come Back
Resisting the temptation of reaching out to potential new members can be tough. But the formula to getting more people into your Place of Worship could mean connecting with your current members. After all, the real reason your attendance isn't where you'd like it to be may not be due to the fact that you aren't inviting enough new members quickly enough. The answer to your attendance woes could be rooted in members who may have begun attending services elsewhere.
Don't let too much time go by without letting members you haven't seen in a while know how much you miss them. And one of the best aspects of using a direct mail API for your campaigns is that you can automate mailers to be sent to a specific segment of your audience at your convenience, with the push of a button. Pretend that you have a segment of members that you know you haven't attended services, or events in the past few months. You can use an API like the one offered by Direct Mail Manager to send a personalized postcard telling them how much you miss them, and that they're invited to your next event or service. This personalized outreach has the potential to get your attendance back to where it should be.
Using a Direct Mail API Helps Avoid Common Mailing Mistakes
The fact that there are so many ways a direct mail campaign can go wayward often prevents people from executing them. But there are numerous ways a direct mail API can help you avoid mistakes commonly associated with sending mailers. Some of the most common errors that can be prevented with the use of a direct mail API include:
Using Duplicate Text/Artwork





Keeping track of the messaging and artwork you've used on prior direct mail campaigns is easier said than done. But sending repetitive mailers to your audience will likely result in your mailers being thrown in the trash. By relying on a direct mail API like Direct Mail Manager for your campaigns, you can safely upload and store designs allowing you to keep track of what you sent, and when.

Mailing to Inaccurate Addresses
Nobody wants to waste postage by sending mailers that will eventually be returned to the sender. That's why you benefit from leveraging a direct mail API capable of validating the addresses on your mailing list prior to sending your mailers. Direct Mail Manager validates 160 million USPS addresses and 15 million non USPS addresses. This allows you to double-check and update addresses that can't be validated before you press send on your campaign.
Not Timing Your Mailing Cadence Correctly





The last thing you'd want is for recipients to get tired of hearing from you. By leveraging a direct mail API that allows you to track where your mailers are along their journey, you can time your cadence to perfection. This allows you to keep recipients up to date on events and services without reaching out too often.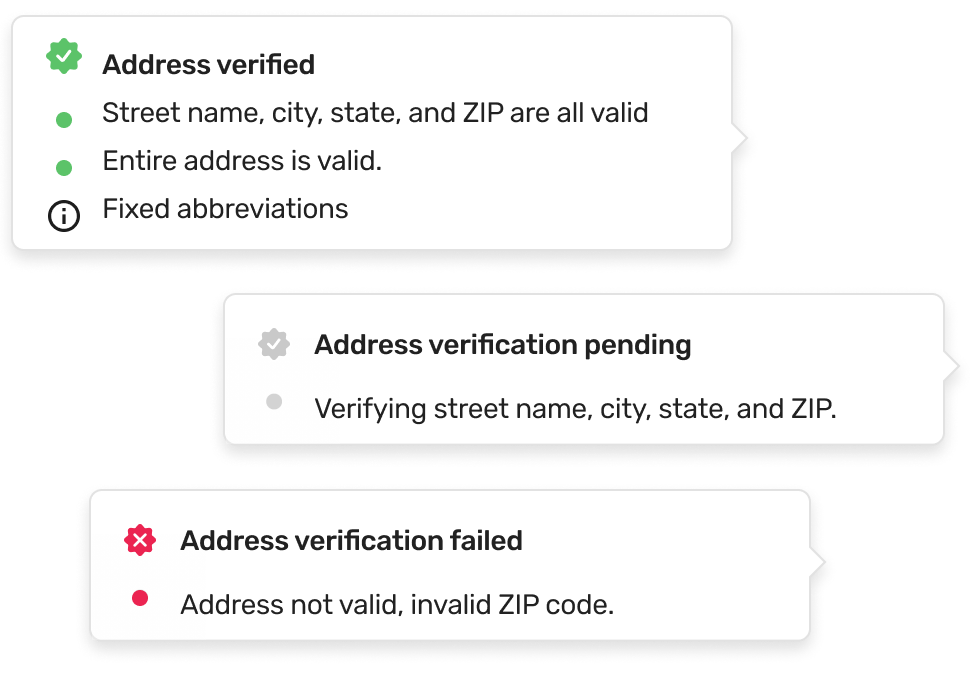 You Can Send Postcards and Letters Faster With a Direct Mail API
The cumbersome process of designing, addressing and stamping mailers prior to bringing them to the post office for delivery is the first vision that many people get when they think of direct mail. But direct mail API's like Direct Mail Manager render this idea of direct mail outdated. Leveraging Direct Mail Manager's API allows you to control when your mailers get delivered, and we take care of making sure that your mailers are stamped and addressed before they're sent. This drastically reduces the amount of time you'll spend fine tuning your campaign.
And with assets like a pre-flight design tool, and free church direct mail templates, direct mail automation speeds up the process of designing mailers, too. Direct Mail Manager's ability to streamline the process of starting direct mail campaigns allows you to focus on other tasks related to the success of your religious institution. With multiple membership levels, Direct Mail Manager is available regardless of your budget, too.
Begin Using Direct Mail Manager for Your Church or Religious Institution Today!
To begin increasing the turnout at your church or religious institution, sign up for a direct mail membership today. If you have any questions about getting your next campaign started, one of our seasoned direct mail experts would be happy to walk you through a demo. Don't underestimate the impact of direct mail automation. Sign up for a Direct Mail Manager membership and upload your first list today!