As a real estate agent, direct mail could be your most reliable secret weapon in your arsenal of trusted marketing solutions. But executing direct mail campaigns that are successful can be a lot of hard work. And if you don't have your processes down to a science, direct mail campaigns can also be time consuming. That's where direct mail automation enters the picture. Direct mail automation platforms like Direct Mail Manager could be essential in helping your direct mail campaign reach its fullest potential. Here's how:
Automate Postcard Sends to A Variety of Segments
One of the keys to a successful real estate marketing campaign is the ability to reach the right audience with the right message at the right time. Being able to easily reach a variety of segments is a must for Realtors. And direct mail automation can be pivotal in helping to get your message in front of those audiences. Some of the segments you can reach using direct mail automation include:
There are multiple ways you can compile a mailing list of homeowners who may be interested in selling properties they rent out. One way is to seek out your local public records for eviction judgements. This is an ideal segment for Realtors to send direct mail to because they may be eager to sell after the stress of an eviction hearing. Another way Realtors can reach this audience is by using tax records to identify properties that are owned by landlords. 
Savvy real estate agents could craft two specific messages to separate segments of landlords too. For instance, postcards that you send to landlords that you uncover through eviction judgments will ask them if they're ready to sell. On the other hand, the segment of landlords you uncover through tax records could get mailers asking if they're ready to grow their portfolios. This allows you to nurture different segments of the same audience at the same time, all with the push of a button.
Reaching current renters who may have their eyes set on property to call their own is simple with direct mail automation. Just like how you can use tax records to find landlords who may be interested in owning more rental properties, you can use the same method to find current renters. Sending mail to current renters could be a great way to connect with future home buyers. 
Recipients of Inherited Property:
Although it certainly has its benefits, homeownership isn't for everyone. When people suffer from deaths in the family, they might receive property they don't want. That's when probate court comes in. By searching probate court records in your county, you can easily locate homeowners who are likely willing to part ways with their recently inherited properties. And once you do, you can upload your mailing list into Direct Mail Manager to begin the process of guiding them through a potential sale.
Integrate With Google Street to Add Personalization (With Native Integration coming soon!)
Considering how much mail people get on a regular basis, in order for your message to really be heard, you need something that makes it "pop". What better way to get your message to stand out to recipients than by adding a photo of the recipient's property onto the mailer? And the process of adding a photo like that onto your postcards couldn't be easier, thanks to the Google Street View API, which is free to everyone. Even better news for Direct Mail Manager users is that soon, you'll be able to integrate Google Street View images directly into your campaigns thanks to a native integration which we're working on.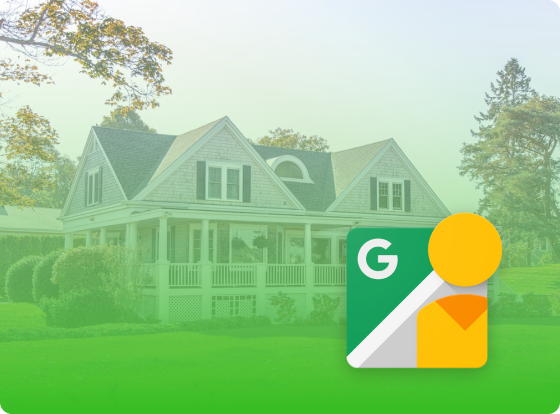 Currently, Direct Mail Manager can be integrated with a variety of other software programs including Salesforce, Quickbooks, Zapier, along with many more. Combining these integrations with a relevant message and eye-catching design is the secret recipe to direct mail success. By failing to include graphics that catch the attention of recipients, your mailers might be doomed to the junk mail pile. But regardless, signing up for Direct Mail Manager provides you with the opportunity to take advantage of free design from our dedicated team of experts who are committed to providing you with the insights you need for success.
Use Variable Data Printing (VDP) with Google Street to Really Stand Out
The integrations Direct Mail Manager gives users access to are just the tip of the iceberg when it comes to the ways direct mail automation can help Realtors. With the variable data printing capabilities Direct Mail Manager possesses, creating mailers that are addressed directly to recipients couldn't be easier. And the personalization capabilities don't stop there, either. You can leverage whatever data you have stored about your recipients on mailers in your campaigns.
That can go a long way in creating direct mail campaigns that deliver results. The main reason why is because in a world full of mail being sent to "current residents" and "our neighbors", your mail can be addressed directly to a recipient. You can take it a step further by including the city or street name the property is on, too. Using the right amount of personalization is essential to getting the results you want from your direct mail campaign.
Start Automating Your Real Estate Marketing Campaigns With DMM Today!
Wasting money on marketing strategies that don't deliver can be frustrating for numerous reasons. Not only has valuable money been wasted, so has your valuable time, which you can't get back. But Direct Mail Manager is here to alleviate those frustrations by getting you the results you need from your direct mail campaigns. And the best part is that getting started with sending your direct mail couldn't be easier. To get your messaging about your real estate services in front of potential future customers, sign up for an account today and upload your first list today. Once you do, you'll be in pole position to begin exceeding your marketing benchmarks.