Direct mail campaigns can be highly effective for reaching new customers and engaging old ones. But the process of automating your campaigns is often filled with pitfalls. Nothing is more discouraging for a business owner than putting in the time and effort, only to see lackluster results.
Before moving forward with a direct mail campaign, it is vital to understand the most common mistakes, so you can save time and money while making the most out of your marketing efforts. Let's discuss the most harmful mistakes that marketers make, and how direct mail automation can help you avoid them.
Mistake # 1: Using Inaccurate or Outdated Mailing Lists
Ensuring your mailers reach their destination is often overlooked when setting up direct mail campaigns. Even so, the consequences of not verifying your mailing lists prior to sending out your postcards or letters can be devastating to your campaign.
Picture this: You spent the time and effort building your mailing list and pouring your heart and soul into crafting the perfect message. However, when you finally send out your mailers, some of them start coming back to you. This returned mail is the result of inaccuracies in addresses or information, and it's what happens when you forget to verify your mailing lists.
Direct Mail Manager helps you avoid this nightmare entirely, by automatically validating your lists before you send a single letter. This step in the direct mail automation process is pivotal in keeping your costs down and your customers happy. As a result, your message reaches all of your intended recipients and you don't waste money on unnecessary expenses.
Mistake # 2: Not Personalizing Your Direct Mail
Consumers are constantly inundated with advertisements, from digital ads to billboards and tv commercials. In this sea of marketing noise, it can be easy for your postcards and letters to get lost in the shuffle. That's why personalization is key. If you tailor your messaging to your audience's unique interests and preferences, you increase the chances that they will take notice of your mailer and engage with your brand.
If you want to cut through the noise and catch their attention, you have to address your prospects personally. People want to see their names and read information that is tailored directly to them. Direct Mail Manager makes this a breeze, letting you insert variable information like names, product info, and discount codes into your mailers quickly and easily.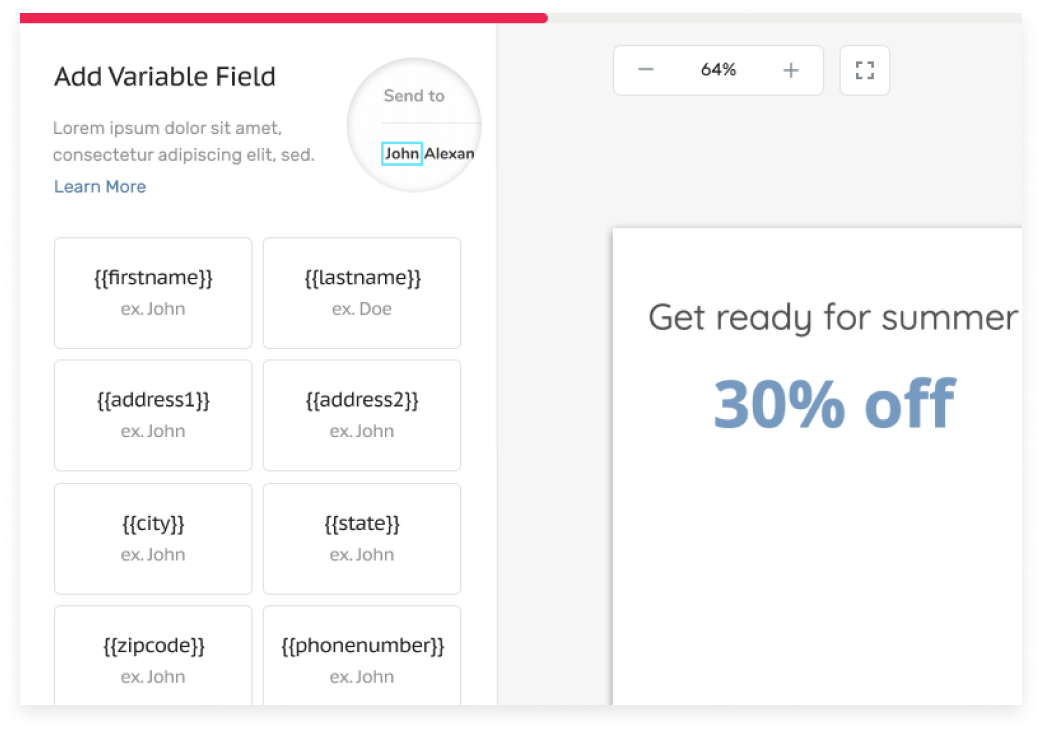 Mistake # 3: Using Poor Design and Formatting
One of the most common mistakes marketers make when creating a direct mail campaign is skimping on the formatting and using a bland design. If you want your mail to stand out from the rest of the clutter that consumers see in their mailboxes daily, you need to grab their attention with a quality design.
Having an eye-catching design, with formatting that is easy to read, is the best way to ensure your prospects actually look at your postcard or letter instead of just tossing it in the trash. 
Direct Mail Manager's expansive design library, as well as a skilled team of in-house graphic designers, simplifies the design process for your direct mail campaign. Leveraging a huge library of custom designs and tried-and-tested formats can help you create more effective mailers and get the most out of your direct mail automation. The best part? It's free to get started.
Mistake # 4: Not Having a Clear Call to Action
Even if all of your mailers reach their destination, you've personalized them with the prospect's info, and you kept them engaged with an eye-catching design, you still need them to respond. This is where a lot of marketers fail. The reason is simple: if you don't have a clear call to action, potential customers won't know what to do with your mailer, and you won't hear from them.
Direct Mail Manager helps you steer clear of this mistake by giving you solid guidance in terms of designing your mailer. Not only do you get a huge library of templates to choose from when creating your postcard or letter, but every design has been proven time and again to be effective due to the placement of a clear and concise call to action. To back it up, our team of in-house professionals knows precisely how to craft your postcard or letter to boost conversions.
Mistake # 5: Inefficient Campaign Management
Even if you get every other step in the direct mail automation process down pat, you won't know if your campaign is a success without an efficient management strategy. In fact, one of the biggest reasons many marketers give up on direct mail prematurely is because they didn't track results and follow up with their prospects.
Tons of inefficiencies occur without a centralized tool for managing your direct mail automation. However, there are so many moving parts that this step is often overlooked.
This is where Direct Mail Manager comes in. With real-time mail tracking, you can closely monitor your campaigns and gather data to improve future mailings. Tracking the results of your direct mail campaign is the key to giving you insight into if your campaign was a success or failure, and what you can do to improve every time. 
Additionally, keeping a record of your campaign and following up is made significantly easier with Direct Mail Manager's integrations with popular software like Salesforce and Zapier. Keeping all of your campaign details in one place removes the resistance to responding to your prospects and building those valuable relationships.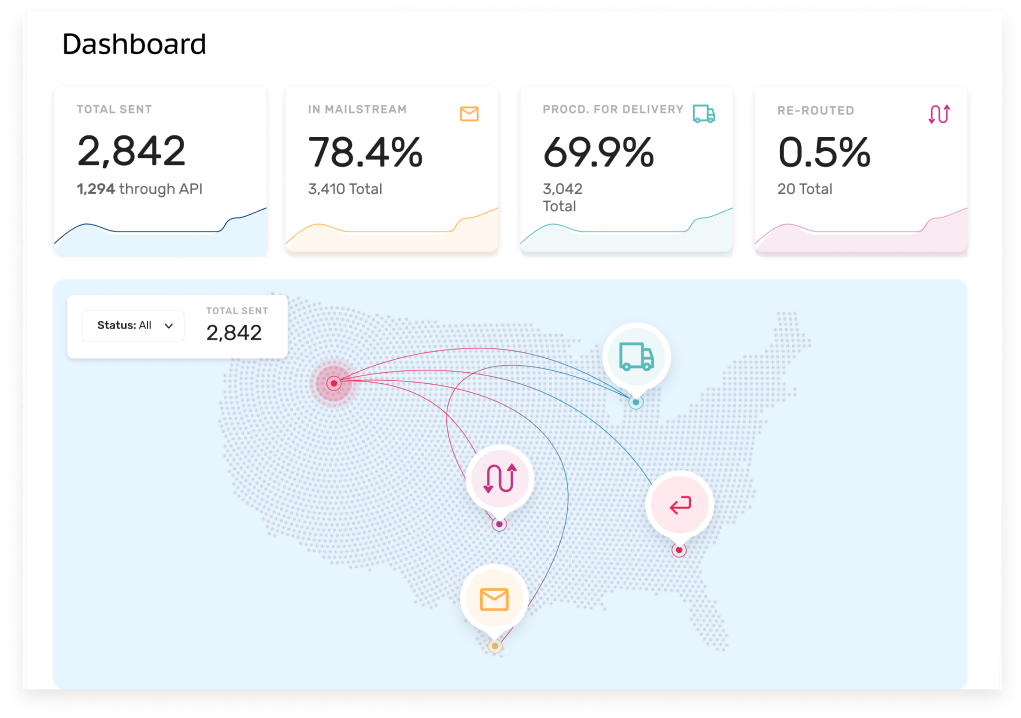 Get Started with Direct Mail Manager to Avoid the Hassle
Avoiding mistakes and trying to get everything just right when setting up your direct mail campaign can be exhausting. Relying on direct mail automation software like Direct Mail Manager takes the guesswork out of verifying your lists, personalizing your mailers, crafting the perfect design, and tracking your results.
If you're ready to skip the stress and hassle of managing your own direct mail campaign, the first step is signing up for your free account and uploading your lists. If you prefer to try out the platform first, get in touch to schedule your free demo with Direct Mail Manager today!