Automation can be crucial when it comes to achieving the goal of working smarter not harder. The benefits that come with saving time and increasing efficiency by automating tasks are immense. That's why Direct Mail Manager goes above and beyond to allow users to automate tasks related to their marketing campaigns. In that same regard, there are some exciting developments regarding Zapier, one of the best assets available when it comes to helping you automate tasks.
Here's everything you need to know about the role of Zapier when it comes to making your campaigns easier:
What is Zapier?

If you're unfamiliar with Zapier, think about it as a resource that allows you to automate mundane, repetitive tasks between multiple applications. What that means is that when you take a certain action in one app, Zapier can then tell another app to do something specific as a result. Some examples of how you can use Zapier include:
Transferring assignment names and due dates from your personal to-do list in Google Drive into a project-management application like Asana or Trello.

To send out team-wide email notifications when a new lead fills out a contact form.

To automatically send mail to customers

based on specific events that take place

.
Direct Mail Manager is Now Out of the Beta Phase With Zapier
This is huge news for Direct Mail Manager users. That's because Direct Mail Manager is now featured in the Zapier directory without a beta tag. Additionally, Direct Mail Manager users now have the ability to rely on a globally distributed support team for assistance with Zapier. Since Direct Mail Manager is now an official partner with Zapier, you have everything you need to be able to fully automate all of your marketing campaigns.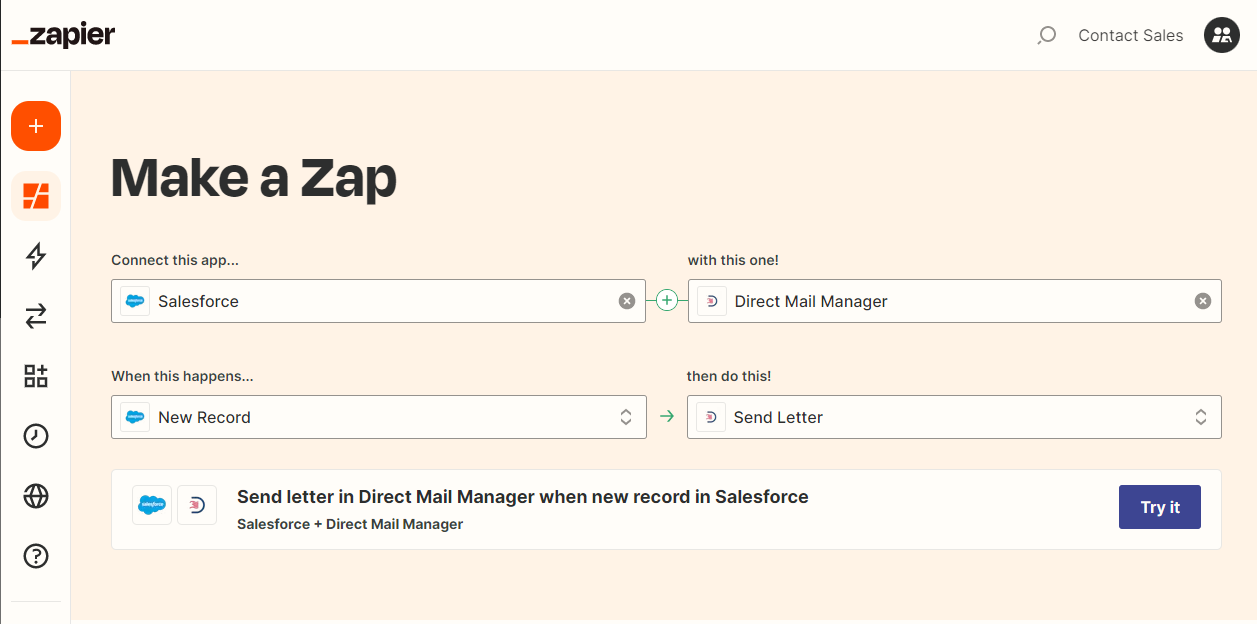 How Can You Use Zapier in Your Marketing Campaigns?
There are a variety of ways you can use zapier to assist you in your marketing campaigns. Essentially, it can be used to help you make the most out of the marketing resources you use on a regular basis. You can integrate just about any marketing program you rely on with Direct Mail Manager using Zapier. 
One of the biggest advantages to relying on Zapier is the fact that you don't have to be technically savvy in order to get the hang of it. Zapier has become an increasingly common resource among marketers. There are currently millions of customers around the globe using Zapier to automate their marketing campaigns. 
Start Using Zapier With Direct Mail Manager to Automate Your Marketing Campaigns Today!
Are you ready to begin making your marketing campaigns more effective while reducing the amount of time it takes to get them up and running? If so, Direct Mail Manager is an ideal solution for you. Getting started using Direct Mail Manager couldn't be easier, too. To get started, you can create your free account today. If you have any questions about Direct Mail Manager or getting started with using Zapier for your campaigns, don't hesitate to get in touch.