Design is among the biggest obstacles stopping marketers from unlocking the power of direct mail. But overcoming that obstacle is easier than you might think. That's because for a limited time, Direct Mail Manager is providing users with free design. Taking advantage of this incredible opportunity is simple, too. If you want to eliminate the burden of designing the artwork for your next direct mail campaign, simply follow the steps outlined below!
Step 1: 
The first step to getting your direct mail campaign designed is sending all of the elements associated with your design to [email protected]. That includes details regarding size, colors, fonts and any other elements that will be printed on your mailer. With that in mind, please refrain from vague requests like, "make it look great!," or "do what you've done with other similar projects." If you need help when it comes to gathering inspiration for your artwork, completing this design survey is a great first step. The reason being is because this creates unnecessary back and forth, making it more difficult for our designers to execute your vision to perfection the first time.
Step 2:
The next step is for us to share your detailed request with our design team who will then begin working to create your artwork. Upon completion of your requested design, you'll receive an email allowing you to review our work. Keep an eye out for that proof email, and thoroughly review it. Once you receive the email with your proofs, you have two opportunities to make whatever changes or requests that you deem necessary. Again, the more detail the better. The sooner we can finalize your design, the faster we can begin sending your direct mail!
Step 3:
Have you reviewed your artwork, and double-checked to make sure even the smallest details are accurate? If so, you can officially approve of the design by sending over a quick email saying that we have your approval. Once you do, the approved design will be uploaded into your account – to locate the design, simply navigate to the artwork tab in your Direct Mail Manager Dashboard. Then, simply take the appropriate steps to continue creating your direct mail campaign by selecting previously uploaded artwork when prompted.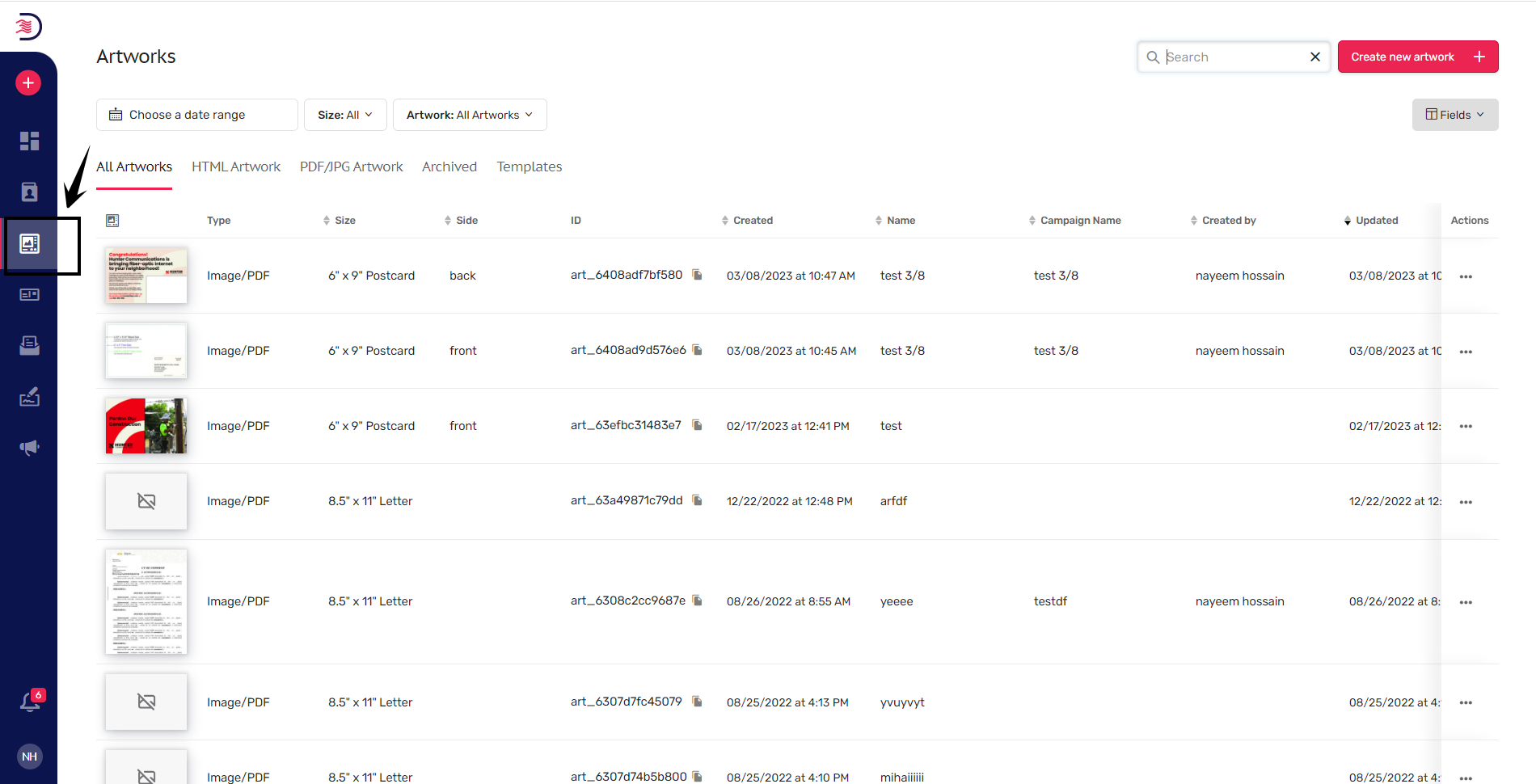 Request Free Design For Your Next Direct Mail Campaign From Direct Mail Manager Today!
Now that you know the steps behind getting free design from direct mail manager, there's nothing stopping you from finalizing your direct mail campaign. All you need to get started sending is your list. Keep in mind that all of our requests for free design are subject to a 3-5 day turnaround time. Direct Mail Manager is committed to making your experience sending direct mail as seamless as possible. With free design, you're now able to overcome one of the biggest challenges regarding getting started with executing direct mail campaigns. So if a lack of artwork has stopped you from sending direct mail in the past, now's a great time to sign up for a free account to upload your first list and start sending today!