Getting the competitive edge necessary for finishing the year strong is likely on the top of your to-do list. Fortunately, the resource that tips the scales in your favor is closer than you think. Direct mail automation is one of the most effective resources when it comes to maximizing your holiday sales. The key is getting your direct mail strategy off the ground before it's too late. It's completely understandable if you're unsure about how a direct mail automation platform can help boost sales this holiday season. Keep reading below to find out how direct mail can help you make this holiday season your best yet.
Automating Direct Mail Helps Combine Your On and Offline Marketing Strategies
It's no secret that when it comes to marketing, the majority of brands spend most of their energy and time online. Although digital marketing has undeniable benefits, you still have people offline that are interested in your message. And what better way to get the messages you share online in front of your offline audience than direct mail? Automating your direct mail campaigns with Direct Mail Manager's API makes the process of integrating your on and offline marketing strategies easier than you can imagine.
Let's say for instance that your social media presence is growing. And you've been collecting positive reviews there, along with places like Yelp and Trustpilot. You can share the kind words of customers offline by including them on your mailers. When it comes to integrating direct mail with digital marketing, the possibilities are truly endless. And the benefits can leave a lasting impact on your business.
Direct Mail Provides The Personal Touch that Can Differentiate Your Brand From Competitors
It's no secret that advertisers and marketers tend to kick things up a notch once the holidays approach. While brands inundate their audiences with the same bland sales content they've been serving up all year, you can stand out by providing a more personalized message. Direct mail facilitates a more personalized communication style because of its ability to seamlessly integrate the first party data you've collected from customers during the course of the past year. Think about how much a mailer expressing gratitude for being a valued customer could stand out in a sea of sales collateral.
Providing customers with this type of content could be essential for building the trust needed to convert skeptical leads into longtime customers. Differentiating your brand from the crowd is a tall task, but direct mail automation is among the best resources for helping you do so. A stellar design, combined with the right message and a touch of personalization could leave your mailer on the refrigerator right next to Grandma's Christmas card. Direct Mail Manager can provide you with help designing your campaign if necessary. And with our variable data printing capabilities, you can personalize your mail with any of the data you collect and upload.
You Can Use Direct Mail Automation to Leverage Valuable Customer Insights That Make Your Mailer More Relevant
Your customer data is a gift that keeps on giving. That's where variable data printing comes into play. Variable data printing adds a level of personalization to your marketing messaging that can be highly effective in helping you stand out. Below, you'll find a few examples of how you can leverage variable data printing in your holiday campaigns.
Personal Information





Addressing recipients of your direct mailer by name, instead of by "dear neighbor", or another generic title is a great way to catch the attention of recipients. The impact of a personally addressed mailer simply letting recipients know that it's time to think about their holiday shopping plans could go a long way.
Product Updates





Another way you could

leverage the first-party data you collect

from customers is by keeping them abreast of the products they've ordered in the past. This method allows you to update customers regarding products you can safely assume they're interested in based on past behavior. Whether it's sending a postcard to people that have abandoned carts, or reminding past customers that a product they've previously ordered is about to sell out, direct mail provides numerous methods for sending product updates to your audience.
Custom URLs





Adding custom URLs serve multiple purposes. They help marketers capture the attention of recipients because they typically contain their name, or another unique identifier like location. Custom URLs also help track the performance of your campaign, since you can analyze how much traffic it received once the campaign concludes. The custom URL can take recipients directly onto a landing page where they can purchase a product they've shown interest in previously, creating a highly personalized experience for them.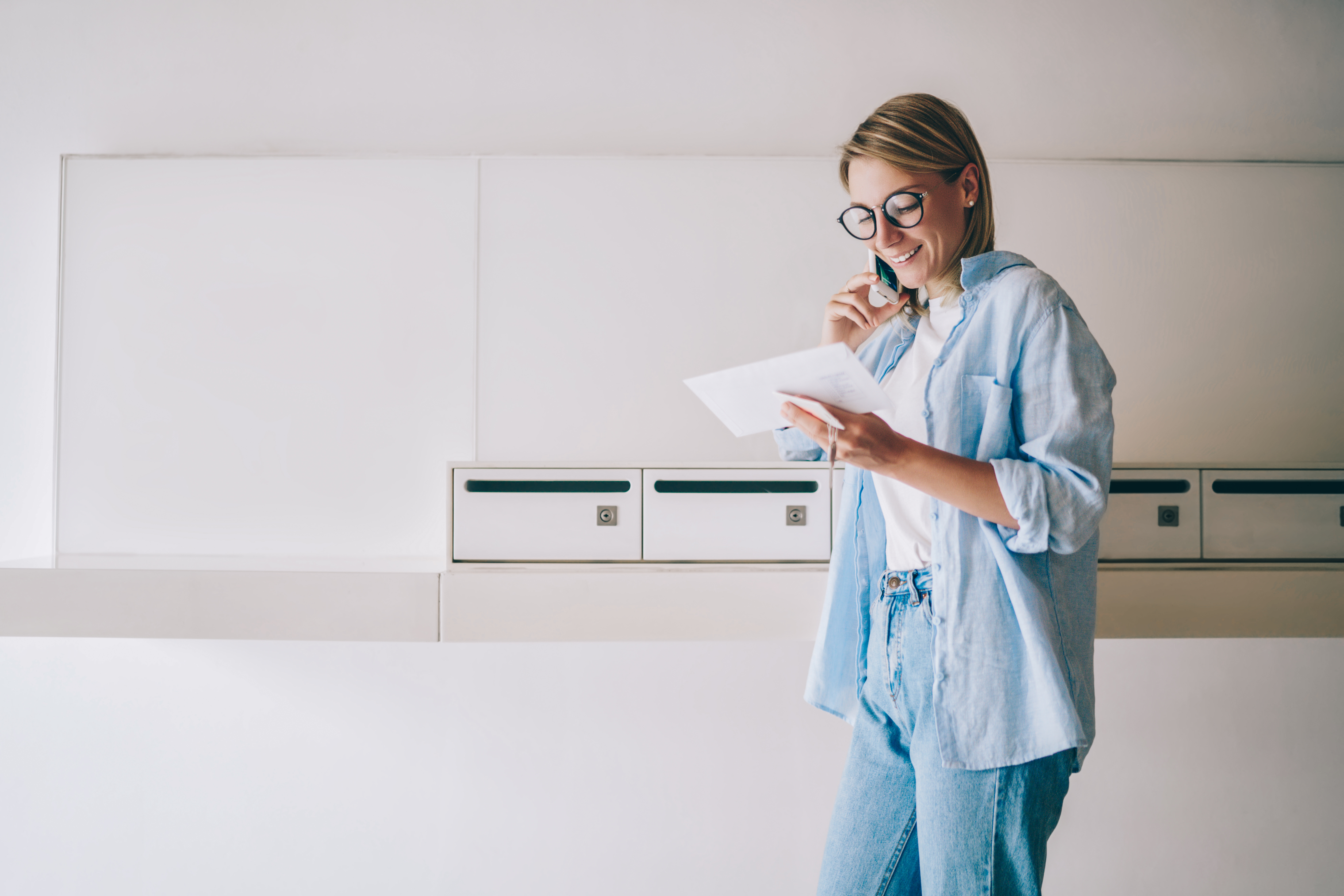 Automating Your Direct Mail Campaigns Provides A Higher Likelihood of Getting The Results You Need This Holiday Season
The importance of getting the marketing results you need this holiday season can't be overstated. That's why you need to communicate with your audience using their preferred methods. A study conducted by the Direct Marketing association revealed that 75% of your recipients actually prefer to hear from brands via direct mail. Even better than that is the fact that direct mail provides a higher return on investment than other marketing methods.
You may find it hard to believe at first, but direct mail has a return on investment rate of 23%. So before you finalize your holiday marketing strategy, make sure you know about all of the opportunities direct mail presents. Making direct mail a fixture of your holiday strategy could be essential in helping you make this holiday season to remember. 
Begin Leveraging Direct Mail Automation Today With Direct Mail Manager!
Getting started with direct mail automation couldn't be easier. And we'll help you get your direct mail strategy off the ground today! All you have to do is book a demo so we can walk you through the features your account grants access to. Then, you can begin mailing by uploading your first list. Don't delay. The snow will start falling, and the holiday season will be in full swing before you know it. Get an upper hand on your competition by starting early. Tap into all of the benefits of direct mail today by signing up for a free account with Direct Mail Manager.